Woocommerce Cart and Checkout blocks are gaining more and more popularity due to their modern design and really nice UI/UX.
Free Shipping Label Pro is fully compatible and you can place the Progress Bar block in any position you like.
In this example, we'll show you how to add a Progress Bar block above order summary in the WooCommerce Cart block.
This is just an example and you can apply the same procedure on any position in the Cart or Checkout block.
1. Step
Open the side panel to show all blocks in the list view.
Find the desired position, in our case, this is Heading in the Order Summary group.
Choose one of the following options:
– Insert before
– Insert after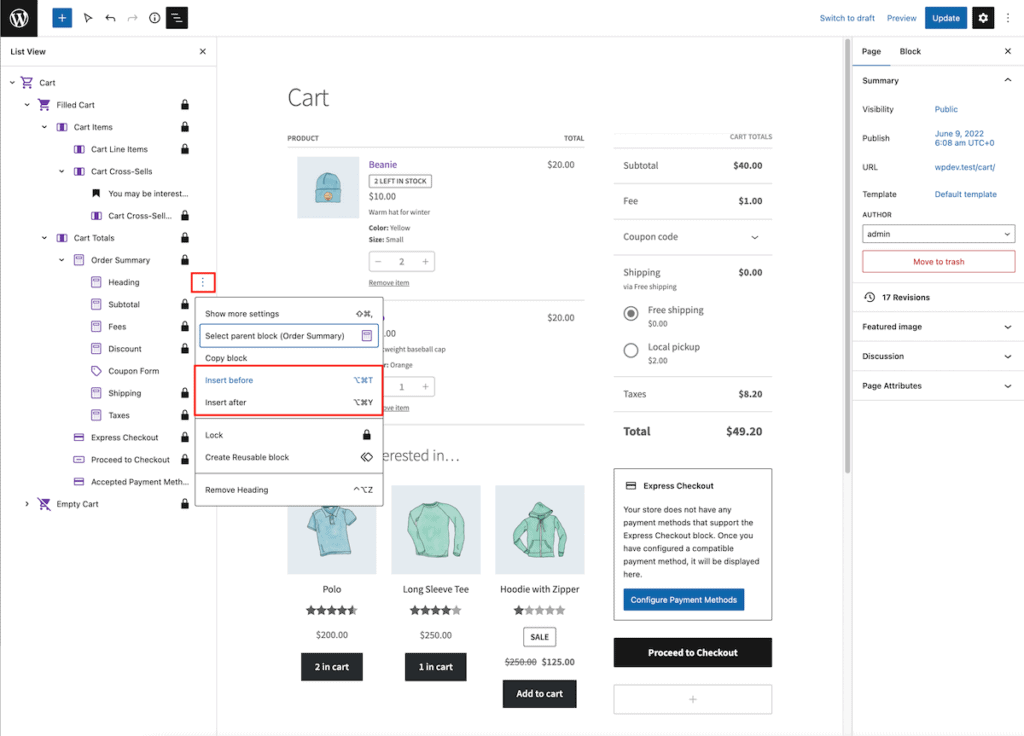 2. Step
Click on the Add Block icon
Select Progress Bar
3. Step
This is how it looks when the Progress Bar is successfully inserted.
Update the page and you are ready to go.
Voilà! 🙂