Creating a smooth and user-friendly checkout process is crucial in eCommerce. To achieve this, several factors need to be taken into consideration, including providing high-quality imagery and description, allowing the "back" button to function properly, keeping stock levels up to date, communicating the final price clearly, offering multiple payment options, providing real-time customer support, and indicating when customers are close to securing free shipping. These factors can greatly improve the shopping experience for customers and lead to successful conversions. The article provides examples and tips for each aspect of creating a good checkout process in eCommerce.
Provide high-quality imagery and description
Before clicking the "Complete purchase" button, your customers will most likely review the content of their baskets to ensure they have everything they need. Offering only titles isn't always enough. Your customers will have a much better sense of items in their cart if you include photos and additional specifications, such as color, size, flavor, and similar.
Sometimes, your customers wish to double-check if they have the right thing. So, to create a good checkout process in eCommerce, make sure you add backlinks to the products' page.
Allow the "Back" button its purpose.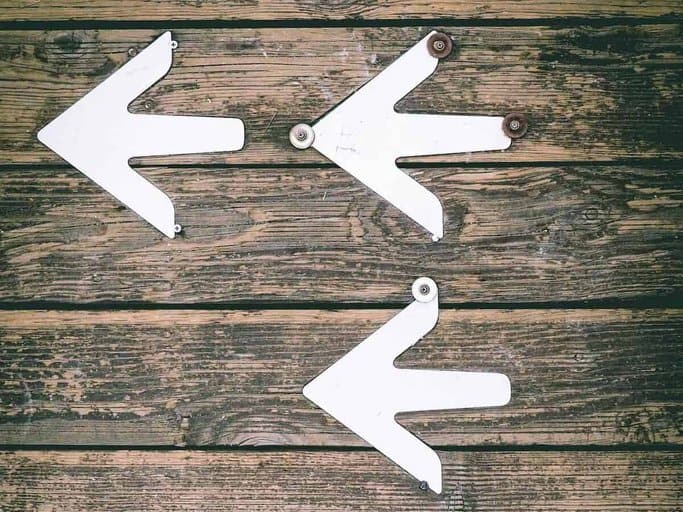 Did you know that the back button is one of the most used buttons in the browser? If you want to keep a smooth shopping experience, you must allow your users to go back without disruptions at any given time.
When customers can't go back to the previous page, they can become irritated, lost, and lose focus on things they want to purchase.
But letting them go back isn't the end. If you want to create a good checkout process in eCommerce, save the users' data and display it in its previous form. However, sometimes it's impossible to go back, especially after completing the order. But, as long as you ensure all the other pages allow users to return to their previous stage, they will have a good experience shopping at your site.
Keep your stocks up to date.
To create a good checkout process in eCommerce, it's necessary to always correctly communicate the availability of items and stock levels.
If some item is out of stock, inform the customer immediately instead of taking them through different stages only to discover that what they want isn't available.
Another beneficial tip is to include a pre-order option for an item you'll restock. That way, your shoppers will know that this item will get back in stock and can easily purchase it and wait for its arrival during the timeline you'll communicate with them.
Communicate the final price clearly
Unplanned costs are one of the most common reasons for cart abandonment. If your goal is to create a good checkout process in eCommerce, you should always break down the final price. Communicate the product's price (especially when there is an active sale), shipping cost, and possible VAT costs.
For example, Loewe, a Spanish luxury fashion brand, straightforwardly showcases the price of the item you want, tax and duty costs, and the shipping fee.
Another great example is the iHerb cart, where you can see the final cost, the discount percentage, the shipping rate, the total VAT price, and even the Rewards Credit.
Don't force customers to register to purchase
Numerous stores urge customers to register before purchasing from their sites. If you want to ensure a good checkout process in eCommerce, stay away from such practices.
You must provide your customers multiple options to guarantee a smooth, high-quality shopping experience.
You can allow them to log in with Google, Facebook, or Instagram or simply add their basic information, such as name and email, and continue their purchase as a guest.
A great example is Zara Home, which allows customers to log in, register, or purchase as guests.
Allow multiple payment options.
If you're familiar with eCommerce, you already know that different customers like different payment options. Some want to pay immediately with their card. Others prefer cash, so they prefer paying by delivery. Some prefer to avoid using credit cards and stick to PayPal or want to keep it simple stupid and use their Apple Pay to get over with their purchase ASAP. So, to create a good checkout process in eCommerce and provide customer satisfaction, add multiple payment options.
However, you won't be able to adapt to every client and their desired payment option. But, you'll adequately serve the majority of your customers as long as you provide alternatives such as:
Credit and debit cards
PayPal
Apple pay and Google Pay
Klarna, Affirm, or other buy-now-pay-later options. 
Offer real-time customer support.
Getting the proper support should be accessible when customers encounter an issue. You can offer it via an online chat or chatbot, a call center, or by referring them to your FAQ page or another knowledge base.
To establish a good checkout process in eCommerce, securing efficient customer support should be a top priority. You can deduct your next steps by surveying to get new data or analyzing the existing information to see any situations where your customers might need help.
When you create first-rate customer support, you are closer to closing the gap between a potentially abandoned purchase and a successful conversion.
Free shipping indicator
It's a fact that customers love free shipping. Moreover, they are inclined to buy more if an additional purchase breaks the threshold of securing free shipping. So, to form a good checkout process in eCommerce, you should consider showcasing just how close your customers are to getting free shipping. Devnet Free Shipping Label does precisely that – via an animated progress bar on the cart and checkout page. This valuable WooCommerce extension will help you improve average order value and discourage your buyers from abandoning their shopping carts.
Free Shipping Label comes in Free and Pro versions; it's easy to install, has multilingual options, and you get a total satisfaction guarantee. For more inquiries, feel free to reach out via our contact form.
Send confirmation emails
Our final tip on how to develop a good checkout process in eCommerce is to send confirmation emails. Customers must know when their payment is processed and complete and that you received their order and are ready to initiate the sending process. Communicating such important details is necessary because your customers will get confused if you fail. Was the payment unsuccessful? Have you ever received their order? Were they scammed out of their money? These and many other questions will flow into their head instantly if you fail to express confirmation. Also, inform them via email that their precious order is now on its way to their home. Without conveying such vital details, your customer will feel lost, unappreciated, and determined never to shop from your site again.
Happy Selling!