With our free shipping progress bar, you can give your customers a clear picture of just how close they are to qualifying for free shipping. This not only stops shoppers from leaving, but also encourages them to add more items to their cart and increase their order value – boosting your revenue in the process.
There are two types of progress bars: Linear and Circular
It displays a progress bar on the cart and checkout pages, as well as in the mini-cart widget showing a value that still needs to be added to the cart to get free shipping.
Allow zero shipping cost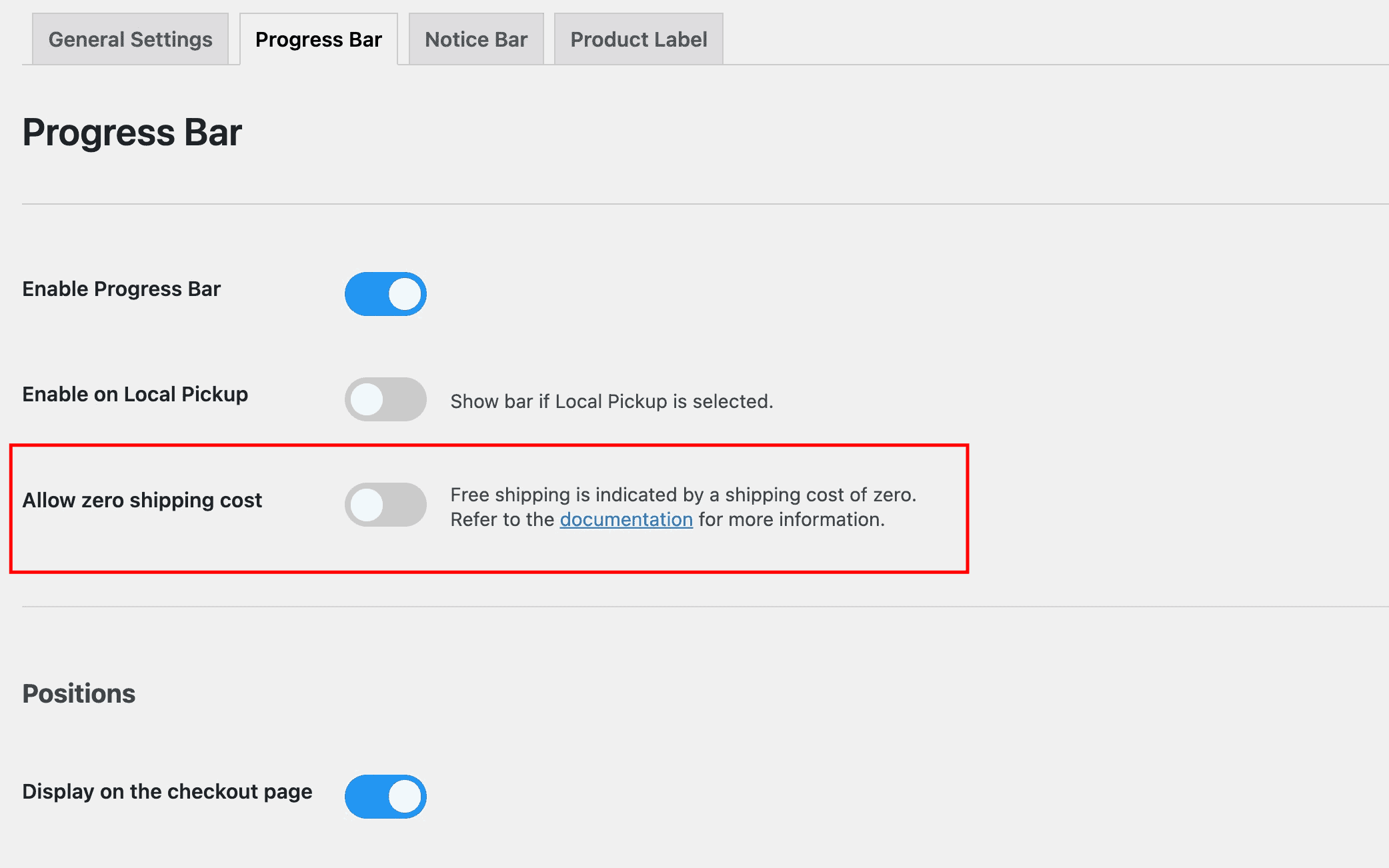 Shipping costs are usually not a concern, but if a free shipping class is applied with a price value of 0,00, we can display a "Qualified for free shipping" message or hide the progress bar based on your preferences.
Translations
If you are running a multilingual site, you can translate all text that is displayed in Free Shipping Label plugin.
Enable the Multilingual option in the Progress Bar settings and do your translations in any plugin for string translations (eg. Loco Translate)
Custom positions
Cart:
Before cart
After cart
Before button
After button
Before cart total
Checkout:
Before checkout form
After checkout form
Before order review
Before submit button
After submit button
Before payment
Some themes are using fully customized cart and checkout templates and if they are not including default WooCommerce hooks, some of these positions might not work.
In that case, you can implement a shortcode, or contact our support team for advice.
Design
In the PRO version, users have the option to select either a linear or circular progress bar, both of which can be easily customized to match the theme and branding.
Linear Progress Bar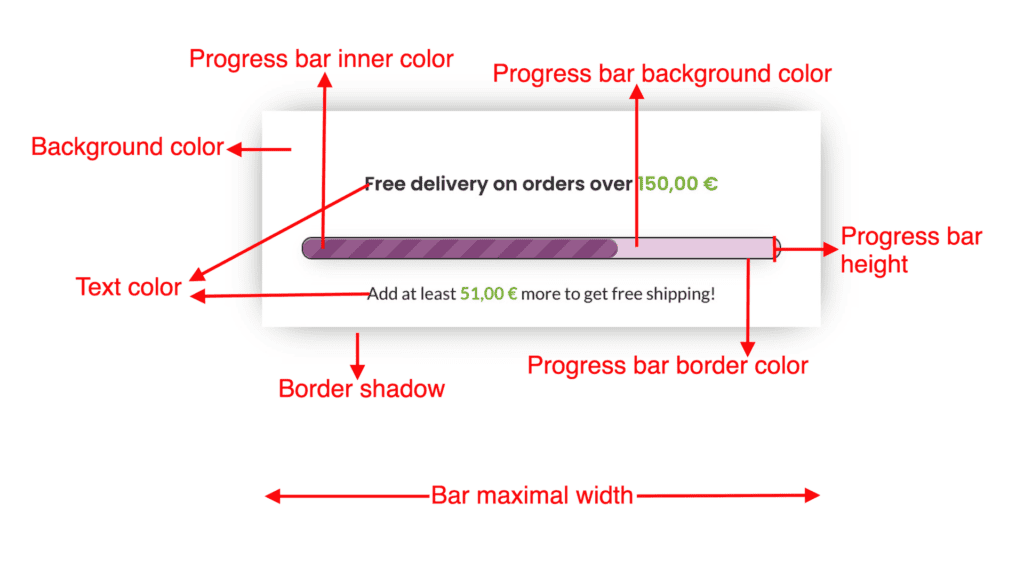 Bar type, Text color, Background color, Box maximal width, and Box alignment are available only in the PRO version.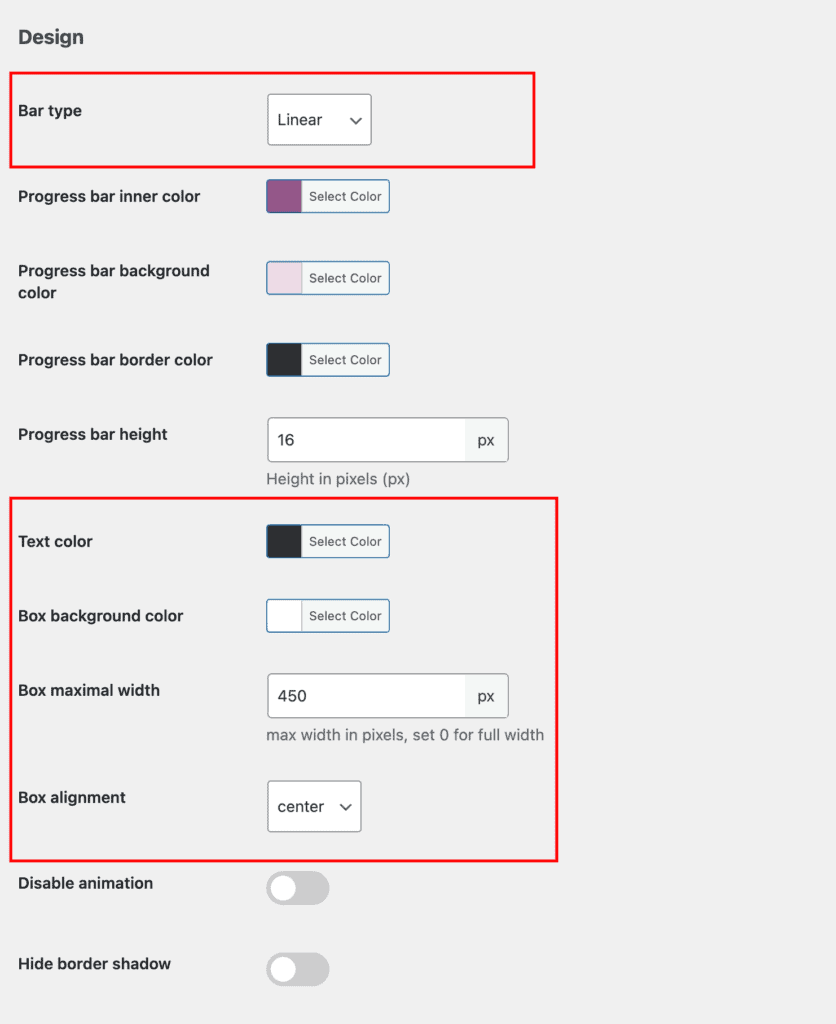 Circular Progress Bar
The circular progress bar can be styled in multiple ways. Here are a few examples.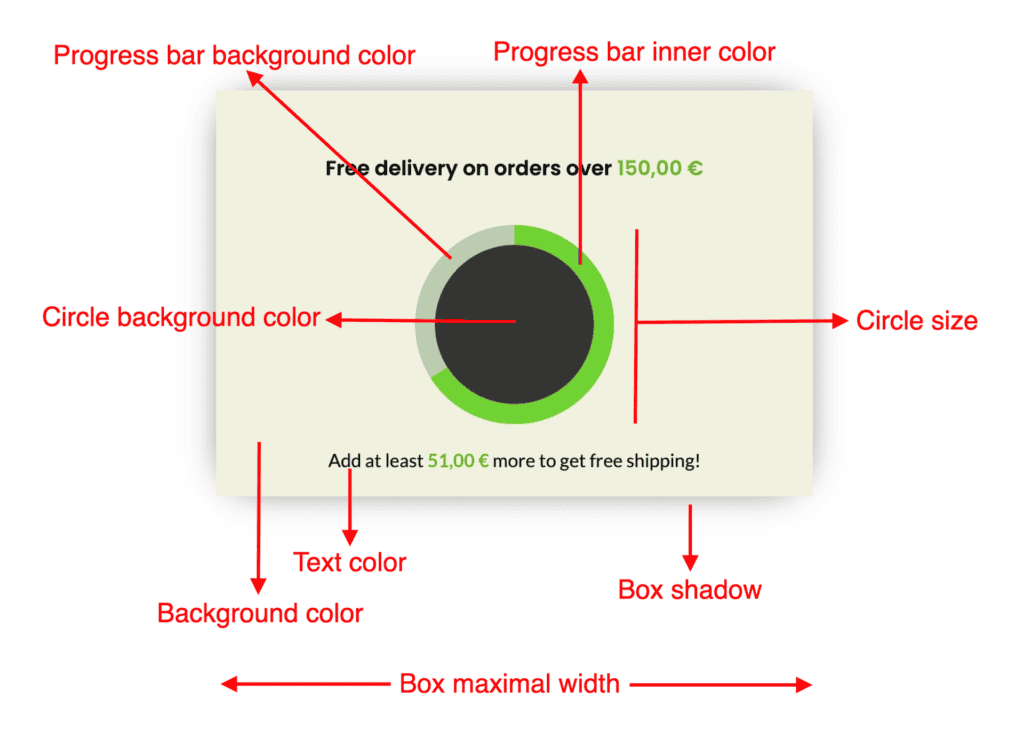 Inside circle you can choose to show title, description, icon or leave it empty.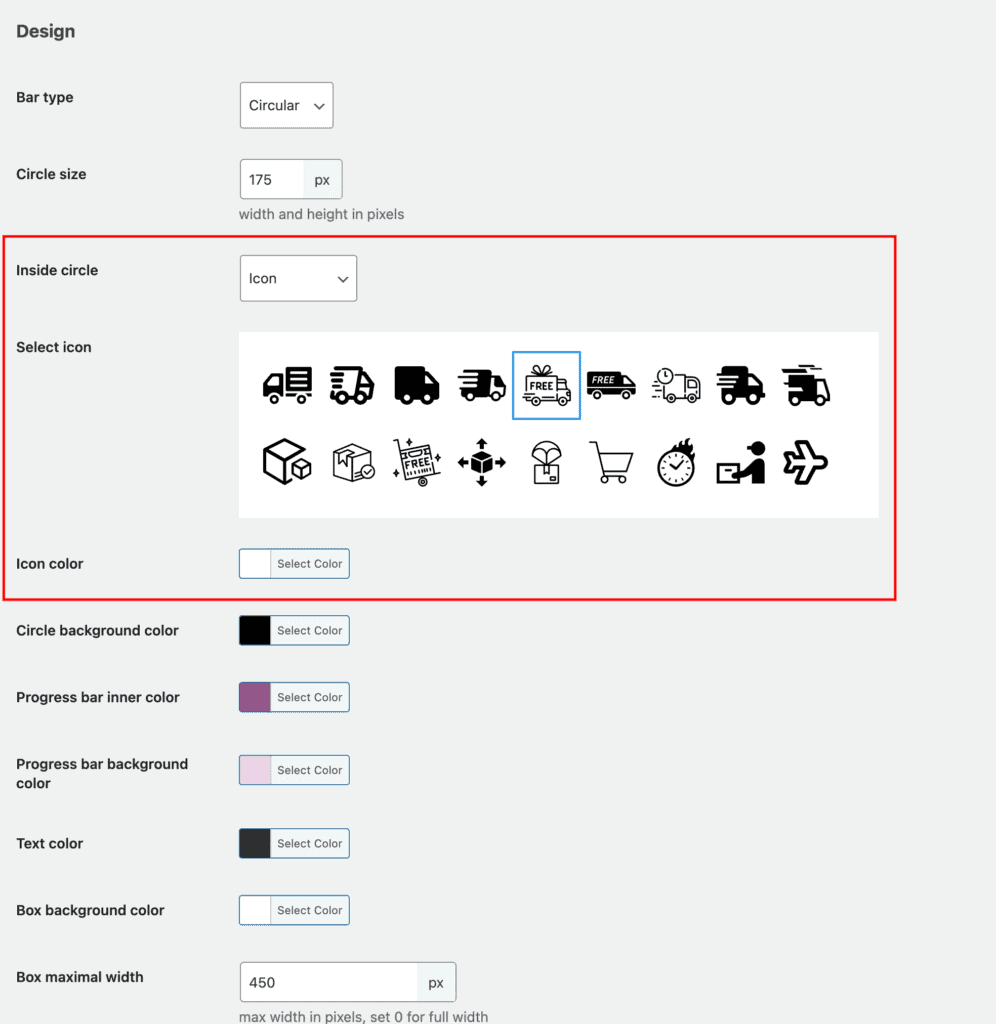 To remove the color and leave it empty, simply clear it. If the text color is left empty, it will inherit the default text color of the theme.
Shortcode
To implement Progress Bar anywhere on the site, simply copy/paste the shortcode.
[fsl-progress-bar]
WordPress Blocks
Blocks are the components for adding content in the new WordPress block editor.
You can find the Progress Bar block under woocommerce category.
Widgets
Similar to the block implementation, Progress Bar is also available as a widget.
You can add it to the sidebar, header, footer, single product page, etc.